William Munroe, ca.1625-1718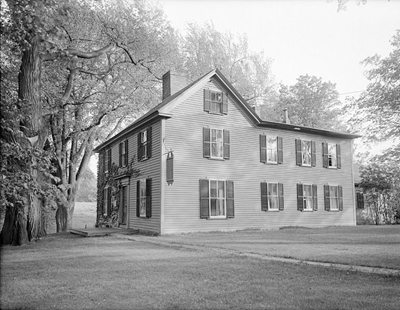 William Munroe1 arrived in New England in 1652, but not by choice. William was one of the Scots fighting on the side of the Royalists who were captured in 1651 at the Battle of Worcester by Cromwell's forces, made to march to London, and subsequently sent, aboard the John and Sara, to Boston, Massachusetts.
Many of the Scots died in that battle; more than ten thousand were captured. Those who could were forced to walk to London where they were herded into prison camps. The men who survived the march were half-starved, living under cramped and disease-infested conditions. Unable to imprison that many for a long period of time, and reluctant to set them free, the government sent the men to overseas colonies to provide slave labor. Some were sent to Virginia, Barbados and the gold mines of Guinea. Two hundred and seventy-two prisoners left England in November 1651 aboard the John and Sara, under Commander John Green. They docked in Boston in early 1652 where the men were sold for £15 to £30 each as indentured servants, earning their freedom after a period of several years.
There were four men in the list of prisoners with the last name Monrow: John, Robert, Hugh and one where the given name was illegible or missing; it is believed that this was William Munroe. William's indenture was purchased by millwright John Adams in the Menotomy area of Cambridge, Massachusetts; he later worked for and rented land from Joseph Cooke of Cambridge.2
These Scots were not high on the social scale. They were considered to be property and listed in wills and other documents as such, like African slaves. The Puritans disliked them on religious and political grounds. Most spoke Gaelic and could not read or write, and life for these new immigrants was difficult.
By the end of his life, William had done very well considering his earlier banishment from his native land. William was born about 16253 and would have been about twenty-six when he made the voyage to Boston. He finally married in 1665, no longer a young man. His wife was Martha George, daughter of John George, a chimney sweep in Charlestown, who had spent some time in jail for his staunch and vocal Baptist beliefs.
Martha and William had four children - John, Martha, William and George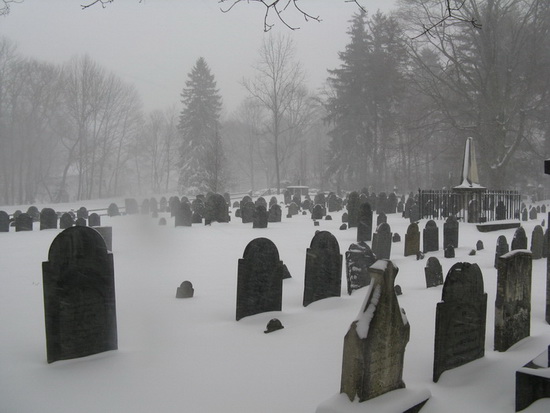 - before Martha died in 1671, about the time that George was born. William then married Mary Ball, about twenty-five years his junior. Mary's father, John Ball, was a tailor. Her mother, Elizabeth Peirce, went insane. The Ball family lived in Watertown. When her mother was declared insane by the town selectmen and their father abandoned them, the children were farmed out to other families. Mary went to live with her grandparents, John & Elizabeth Pers [Peirce] when she was five.4 After the death of her grandfather in 1661, her mother in 1665 and her grandmother in 1667, Mary was put in the house of Michael and Mary Bacon as a servant. Mary eventually became pregnant with Michael Bacon's child. Michael was ordered to raise the child, but Mary was "warned out" of Watertown.5 With nowhere to go, she was lucky to be taken in by William and Martha George Munroe, by then at Cambridge Farms, now Lexington. Martha had just had her fourth child and, not long after, she died. Within a year, William married Mary. They had eleven children before Mary died in 1692, age 41. Her father, John Ball, his second wife and an infant child were killed by Indians in the massacre at Lancaster in 1775.
By this time, William was about 67 years old. He married again, this time to Elizabeth Johnson, widow of Edward Wyer. Elizabeth died in 1715 in Lexington. William made his will a year later and died 27 January 1718. William and his second wife, Mary, were buried in the Old Burying Ground in Lexington.



Related Links
Will of William Munroe, d.1718
Images of William Munroe's will
Inventory of estate of William Munroe
Gravestone of William Munroe and Mary Ball, his second wife, on the Find A Grave website
Gravestone of Elizabeth Munroe, William's 3d wife, on the Find A Grave website
Jarvis Peirce Sr. & his wife, Rhoda Darby, a descendant of William & his first wife, Martha George
11-generation descent report for William Munroe, d.1718
Direct descent tree from William Munroe to Jarvis Pierce Jr., son of Rhoda Darby and Jarvis Peirce Sr.
The Munroe Tavern, Lexington, Massachusetts
David Comee, father of John Comee who married William's daughter, Martha Munroe